Do you love the smell of brewing coffee at home when you wake up but find that you often have to take it to go so that you get to work on time? Do you enjoy stopping at your favourite coffee shop on your way to the office but find that the cups get much too hot? You could buy an expensive double layered coffee tote mug or use the paper cup sleeves provided at the coffee shop, or you could save the day with your own DIY skills!
Check out these 15 adorable and totally practical coffee sleeves that are perfect for keeping your hands cool but your cup warm while you're on the go!
1. Double buttoned stitching sleeve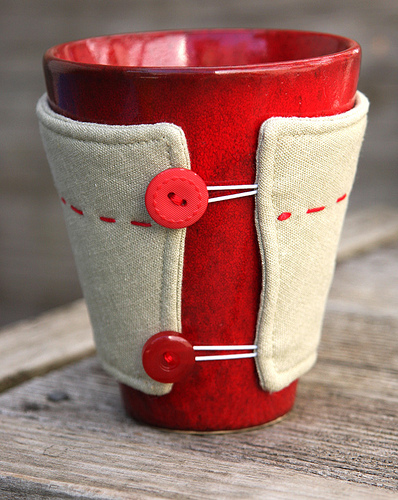 Hazelnuts teaches you how to make a tapered mug cozy from thick, textured fabric with a visibly chunky line of stitching through the middle and two buttons to keep it on! We love the idea of matching the colour on your stitching and buttons.