6. Include a person in landscape shots
If you have a stunning landscape, including a person off to the side of the shot will give an idea of the human scale and make the shot more interesting. Bruce suggests someone with a brightly coloured shirt or gear to draw the eye.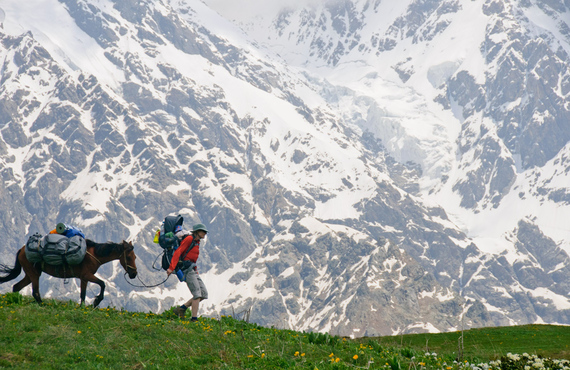 7. Pack lightly
Too much camera and other gear can weigh you down and potentially make you miss wildlife and other fleeting shots. Set up your camera beforehand and have it accessible so that you are poised and ready if a good shot happens.